Finn chuckled and glanced at Belladonna, who hissed in response to Taelana's words.
"She's not nearly as bad as she was earlier, when she was complete terror. But yes, you may have one of her eggs."
She fished it out and offered it over.
"I wouldn't linger for long over here. They've been hatching pretty fast, truthfully. And some fine looking babies at that, I must say."
Natara looked the way that Finn felt, and she knew she'd be happy to share a mug of klah with the handler later. She smiled in sympathy as she dug the egg out of the sand and offered it to her.
"If you'd like, when this is over, I'll have a mug with you. I'm feeling it too, my friend."
She offered, because she was still. Her head was throbbing even now and as much as she wanted klah, leaving Belladonna and her nest was not in her best options. The gold was still hissing and snapping, but between her and Kreek, she was at least in a corner of it keeping from people's fingers.
She smiled at Fyrn as the weyrliing approached, and nodded her head despite the ache.
"Of course you can, we have faith in you. They'll be right at home with you as their new mother."
She dug out one of the eggs and held it out to the younger woman.
"I would love to have a visit from them from time to time though, to see how they're growing. Thank you for that offer."
And she knew Bella would appreciate it as well, too.
Belladonna regarded the woman that approached next, and gave her a careful look, before looking up at Finn and huffing. She didn't move from her spot where Kreek was wrapped around her, but she had made her look of approval, which was enough, and Finn held the egg out.
"From the queen herself, I think. Here you are, Lyndah. Best to get the food quick, there's going to be a hatching soon, I feel."
Next came the familiar sight of one of the candidates she recognized, and she greeted him with a nod.
"Hello there. You're looking for an egg?"
She didn't notice the flit he had with him at first until Bella gave a little sound of indignation.
"Of course another of your eggs is being handed out."
She lifted one out and offered it to him, then smiled when the bronzerider approached.
"Ah, P'dren, greetings. You're here too?"
She waited for the candidate to take his egg, then slipped one out of the sands for him.
"Here you are, a baby just for you. Be sure to get the meat immediately as they are hatching quickly!"
That being said to everyone, she looked around and decided slipping away while Belladonna wasn't paying attention wouldn't hurt. She was quick, grabbed her klah, and returned in a hurry. When she came back, the gold hissed at her and swiped for her disappearance.
"Fine, it won't happen again."
But at least she had klah now, and that would help with her headache..."
2 ft., Blue Hybrid (Firelizard / Fancy Flitt)
#ACE2FC
,
#857BD8
,
#E2E5FF
Personality
Rude, Rebellious, Arrogant
Hatched
Cheret Turn's Beginning [ Autumn ] 2048
Dam / Sire
Gold Firelizard Belladonna / Hematite Fancy Flitt Kreek
Impressed To
Taelana
3 ft. 2 in., Bronze Hybrid (Firelizard / Fancy Flitt)
#B2AEA8
,
#9E8433
,
#976C0B
Personality
Humble, Shy, Overly Cautious
Hatched
Cheret Turn's Beginning [ Autumn ] 2048
Dam / Sire
Gold Firelizard Belladonna / Hematite Fancy Flitt Kreek
Impressed To
Natara
3 ft., Sunstone Hybrid (Fancy Flitt / Firelizard)
#BF551D
,
#E5A12F
,
#D31D05
Personality
Group-dependent, Apprehensive, Loyal
Hatched
Cheret Turn's Beginning [ Autumn ] 2048
Dam / Sire
Gold Firelizard Belladonna / Hematite Fancy Flitt Kreek
Impressed To
Fyrn
2 ft., Green Hybrid (Firelizard / Fancy Flitt)
#82AD04
,
#D9FD50
Personality
Adventurous, Nurturing, Generous
Hatched
Cheret Turn's Beginning [ Autumn ] 2048
Dam / Sire
Gold Firelizard Belladonna / Hematite Fancy Flitt Kreek
Impressed To
Lyndah
3 ft. 8 in., Hematite Hybrid (Fancy Flitt / Firelizard)
#010D12
,
#0D3C40
Personality
Timid, Greedy, Mysterious
Hatched
Cheret Turn's Beginning [ Autumn ] 2048
Dam / Sire
Gold Firelizard Belladonna / Hematite Fancy Flitt Kreek
Impressed to
Laikanu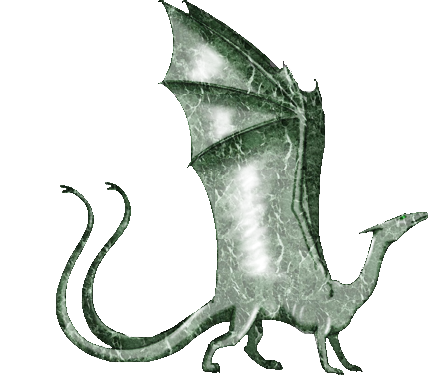 2 ft., Male Seraphinite Hybrid (Firelizard / Fancy Flitt)
#8F9D92
,
#B1C0B1
Personality
Naive, Coarse, Lively
Hatched
Cheret Turn's Beginning [ Autumn ] 2048
Dam / Sire
Gold Firelizard Belladonna / Hematite Fancy Flitt Kreek
Impressed To
P'dren